Before, During, After -- September 11, 2001: ATTACK ON AMERICA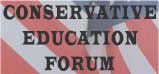 truthusa@truthusa.com
Cindy welcomes your e-mail! (NO spam, NO advertisements, NO e-mail lists, NO porn)
This page does not promote nor endorse violence. Should you find a link on this page that does, please e-mail me immediately. Thank you.
No dead links allowed! Found a dead link on this page? Please report it to truthusa@truthusa.com. Thank you.
Teach Your Children graphic courtesy of Doc's Military Graphics

Conservative Education Forum's "banner-mailbox Flag graphic" & "Capitol banner graphic" courtesy of A Tarheel's Reflections
Back to CONSERVATIVE EDUCATION FORUM "The Conservative Internet Portal"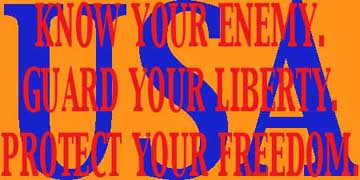 IMPORTANT NOTICE: TRUTHUSA.COM is my unique name/url for my web pages. TRUTHUSA.COM is a unique site and is not connected with any person, organization, discussion group or chat forum using a similar name (ie truthusa, truthusa.org, truthusa.net, etc.)
Please note that TRUTHUSA.com NEVER sends out spam and does not have a mailing list, and never participates in any discussion forum or chat forum (including Yahoo! and MSN) under the name "TRUTHUSA" or "TRUTHUSA.COM."
© 2001-2014 by truthusa.com. All Rights Reserved.