NEVER FORGET!

APRIL 19, 1995: ALFRED P. MURRAH BUILDING, OKLAHOMA CITY BOMBING
FEBRUARY 26, 1993: WORLD TRADE CENTER BOMBING
DECEMBER 7, 1941: "JAPAN ATTACKS PEARL HARBOR!"
*****FIGHTING TERRORISM: WHAT YOU CAN DO!*****
"Friends, PRAYER is powerful. Pray to the Lord! Pray in the day. Pray in the night. Pray quietly. Pray loudly. Pray by yourself. Pray with other people. Pray without ceasing." -Cindy

DHS.gov: "HOMELAND SECURITY CAREERS America's Goal. Our Mission. Work with the Best."
"SUPPORT OUR TROOPS"
"RALLIES FOR AMERICA"
READY.gov
INTERNET-HAGANAH.US (CHRISTIAN SCIENCE MONITOR): "IN WAR ON TERROR, AN EXPANDING CITIZENS' BRIGADE" (August 13, 2004) (Read More...)
CITIZEN CORPS - Volunteers for America
PROJECT SAFE NEIGHBORHOODS
"New Jersey Command USAVHSSC United States of America Volunteer Homeland Security Service Corps"
DEFEND AMERICA.mil
VIPS - VOLUNTEERS IN POLICE SERVICES
DefenseLINK.mil: "CIVILIAN JOB OPPORTUNITIES"
FBI.gov: "PREVENTING TERRORIST ATTACK: How You Can Help" (August 2, 2004)
FREE REPUBLIC.com: A Discussion - HOW YOU CAN HELP Homeland Security
WHITE HOUSE.gov - Snippet of Speech by President George W. Bush: "This is the character of our country. This is the soul of our people. This is the nation we love and can honor through acts of service. If you'd like to find opportunities to serve your community, our country, or the world, as so many Americans already have, just contact USAFREEDOMCORPS.GOV, or call 1-877-USA-CORPS."
MyGoodDeed.org
AARL.org - The National Association for Amateur Radio: "EMERGENCY COMMUNICATIONS"
THE TRUCKER'S PLACE: "TRUCKING AGAINST TERRORISM"
HIWAY WATCH.com
HIGHWAY ISAC.org - HIGHWAY WATCH
WATERWAY WATCH
INTERNET-HAGANAH.US (JEWISH WORLD REVIEW.com): "THE VALUE OF PAYING ATTENTION" (June 22, 2004)
InfraGard.net
FBI.gov: "COUNTERTERRORISM"
CINDY SAYS, "SEE A CRIME IN PROGRESS? See something suspicious...just doesn't seem quite right? Call 911 and report it NOW."
*****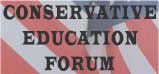 truthusa@truthusa.com
TRUTHUSA.com welcomes your e-mail! (NO spam, NO advertisements, NO e-mail lists, NO porn)
The USA Map graphic courtesy of Creations by Dawn

Conservative Education Forum's "banner-mailbox Flag graphic": Capitol banner graphic" courtesy of A Tarheel's Reflections
Forum.INTERNET-HAGANAH.com: "Drowning in Data?"
GOVEXEC.com - GOVERNMENT EXECUTIVE: "Intelligence Community Must Adapt to Era of Vast Data, Study says" by Charles S. Clark
Commentary: "INFORMATION OVERLOAD"
Video: "Deconfliction"


You can follow me on:TWITTER.com and TRUTHUSA.com.

© 2001-2018 by truthusa.com. All Rights Reserved.